Dedication. Transparency. Results.
Discrimination
Tampa Discrimination Attorney
Exposing Workplace Discrimination in Miami, Orlando, and all throughout Florida
Employers have the right to hire, promote, and pay employees based on their qualifications for the job at hand. However, they are prohibited from discriminating against applicants and employees based on specific, protected characteristics. Everyone has the right to a fair and equal work environment. Those who experience discrimination in the workplace have legal remedies available to recoup their losses.
Have you been the victim of employment discrimination in Florida? With a fresh perspective, aggressive approach, and passion for civil justice, Justice Litigation Attorneys can deliver the skilled representation you need. Led by Tampa employment lawyer Chad Justice, our firm can work to right the wrongs you have experienced. We can help you hold your employer responsible and seek fair compensation, job reinstatement, unpaid wages, and more.
---
For a free, confidential review of your employment discrimination case, call our law firm at (800) 219-1324 or contact us online. From our offices in Tampa, our discrimination lawyers in Florida fight for workers' rights.
---
State and Federal Workplace Discrimination Laws
The Florida Civil Rights Act and Title VII of the Civil Rights Act of 1964 prohibit work discrimination. This includes discrimination in recruiting, hiring, promotion, compensation, disciplinary actions, training, and job evaluations. In spite of this, employers across the country continue to willfully or negligently discriminate against employees and job applicants.
It is illegal for an employer to discriminate against a person due to their:
Age
Race
Disability
Gender
Sexual orientation
Religion
National origin
Pregnancy
Florida employment discrimination law prohibits discrimination based on the following additional characteristics:
Marital Status
AIDS/HIV status
Sickle Cell Trait
Discriminatory actions can include the wrongful termination of an employee due to their membership in one of these protected classes. Additionally, employees facing discrimination can be subject to wage issues, harassment, and be barred from promotion and other work opportunities.
---
Get help from a Tampa discrimination lawyer who will put in the work it takes to secure the results you need. Contact Justice Litigation Attorneys at (800) 219-1324. We are standing by to offer the level of legal representation you deserve.
---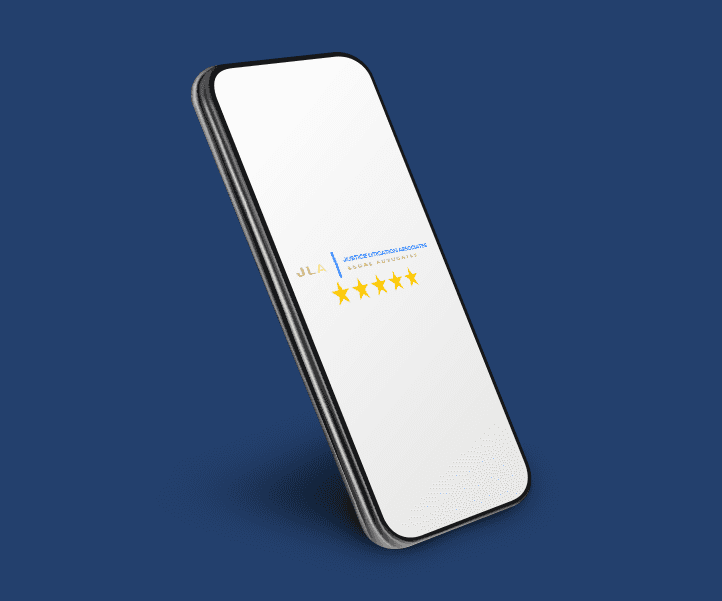 "Chad is by far one of the best employment attorneys. He's honest and straightforward. He told me what would happen and a few possible outcomes, never sugar coating the situation I had at hand."

- Former Client

"Mr. Justice was an extremely professional and personable attorney. He was honest with me from the beginning about what to expect and what our next steps were."

- Austin S.

"He was very helpful in regard to Cobra law and other avenues to obtain health insurance. He helped me despite knowing that there was no reason to retain his services at this time."

- D. Wilson Filing a Discrimination Claim in Tampa, FL
Florida is a deferral state. This means victims of workplace discrimination in Tampa can file with a state or local agency approved by the Equal Employment Opportunity Commission, or EEOC. This complaint must be filed within 300 days of the discriminatory act.
If, upon investigation, the EEOC does not rule in favor of the claimant, the claimant will be notified of their right to sue. The claimant will have 90 days from receiving this notice to file their suit. The claimant can also request a right to sue letter 180 days after filing the charge.
If you have experienced discrimination at work, it is vital to reach out to an employment discrimination attorney right away. At Justice Litigation Attorneys, we can help you understand your options and fight for your Florida employment rights.