Dedication. Transparency. Results.
Wage & Hour
Tampa Wage & Hour Attorney
Protecting Florida Workers From Wage Violations
As an employee, you deserve to be fairly compensated. Your employer should comply with minimum wage and overtime laws. They should observe policies or contracts related to bonuses or commissions and properly classify all workers. If your employer has violated any law in relation to your compensation, you have the right to take legal action.
Your employer may owe you overtime pay, have inappropriately classified you as an independent contractor, or even forced you to work off the clock. In all of these cases, our team of wage & hour lawyers in Tampa at Justice Litigation Association can help you.
---
Call (800) 219-1324 or complete a form to request a free initial consultation with a wage & hour attorney in Tampa today.
---
How We Help Florida Workers Recover Unpaid Wages
We serve workers in all industries across Florida, handling wage and hour claims with the competence and commitment it takes to seek fair, positive results. With wage claims, unpaid overtime, and similar matters, employees may be able to recover double the amount of back pay owed, plus attorney fees and other costs. We can carefully evaluate your claim to determine its worth and how to proceed.
Our Firm Represents Employees in Wage and Hour Claims Involving:
---
Unpaid overtime
Unpaid minimum wage
Unpaid commission or bonuses
Improper employee classification
Requiring employees to work "off the clock"
When you work with our founder, Tampa wage and hour attorney Chad Justice, you will pay no upfront costs and pay nothing at all unless we recover a settlement or award on your behalf. There is no risk but so much to gain by working with Justice Litigation Attorneys.
How Does Overtime Work in Florida
Employees are protected under the Fair Labor Standards Act (FLSA). It establishes standards for minimum wage, overtime pay, and more. In the state of Florida, employees typically earn overtime after working 40 hours in a workweek. Hours worked over the 40-hour workweek are typically considered overtime. When an employee works overtime, most may be compensated at a pay rate that is one and half times their regular rate.
Who is Exempt From FLSA?
Unfortunately, not all employees are entitled to overtime compensation. Below is a list of classes of employees that are not entitled to overtime:
Most truck drivers
Most railroad workers
Outside sales
Salary Level Test
Supervisory employee with management as their primary duty
If you believe that you are entitled to overtime pay, your employer is refusing to pay you overtime, or if you have questions about overtime law in general, do not hesitate to reach out to the experienced Tampa wage and hour lawyers at Justice Litigation Association. Your initial consultation is free of charge and we are more than happy to help and fight for what is right!
How do I report an employer for not paying my wages in Florida?
Florida employees who have not been paid by their employer have several options for reporting the issue.
Contact your employer: To inquire about the issue and to find out when you will receive payment, contact your employer before taking any legal action.

Keep records: Keep records of the hours you worked, the pay rate, and any other relevant information to support your claim. This can include pay stubs, time sheets, and any communication you have had with your employer about your wages.

File a wage claim: If your employer fails to pay your wages or does not respond to your inquiries, you can file a wage claim with the Florida Department of Economic Opportunity's (DEO) Division of Workforce Services.

Contact a lawyer: If you have not been paid for a significant amount of time or if your employer has a history of wage theft, you may want to consider contacting a lawyer who can help you understand your rights and options.

Report to the authorities: You can also report your employer to the Wage and Hour Division of the U.S. Department of Labor or to the Florida Attorney General's office if you believe that your employer is intentionally violating wage and hour laws.
If you are experiencing wage theft, it is important to take action as soon as possible. There are time limits for filing a wage claim in Florida, so it is important to act quickly.
How Our Tampa Wage & Hour Lawyer Can Help
You deserve to work with our Tampa wage & hour attorney who will put in the work it takes to recover lost or unpaid wages, plus other losses or damages you have experienced. That is the level of counsel provided at our employment law firm. We provide services in Miami, Orlando, and all throughout Florida.
---
Don't let your employer steal the wages you are rightfully owed. Call (800) 219-1324 today or complete an online form to schedule a consultation with a wage & hour lawyer in Tampa, FL!
---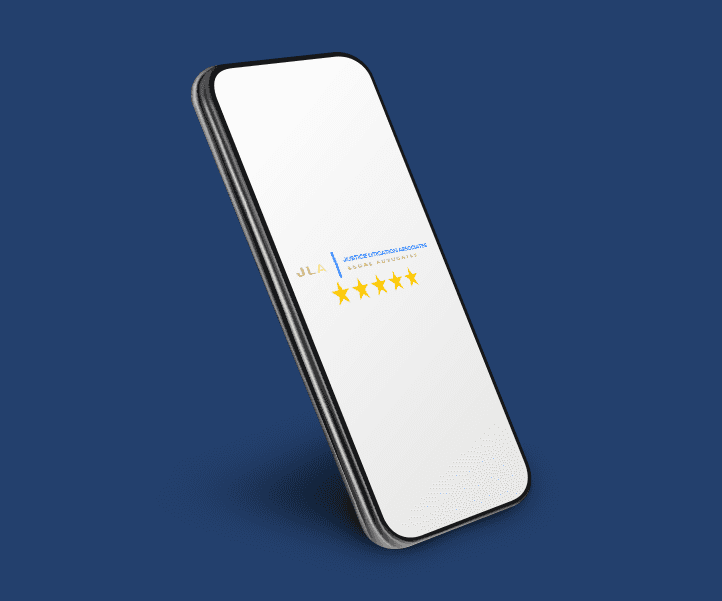 "...Chad reassured me that he had my best interest at heart and he and his team certainly proved that!"

- Former Client

"I was beyond elated and filled with hope when Sam Doxsee and Chad Justice stepped up to be my champions!"

- Former Client

"Chad is by far one of the best employment attorneys. He's honest and straightforward. He told me what would happen and a few possible outcomes, never sugar coating the situation I had at hand."

- Former Client You Deserve Justice & the Protection of Your Rights
If your employer has violated your rights as an employee, it is important you be fairly compensated for what you have worked so hard. Our legal team is equipped with the knowledge and experience that your case needs. Contact our Tampa wage & hour attorneys today for a free review of your case by filling out our online form or call us at (800) 219-1324.
---
Contact the Tampa wage & hour lawyers online for a free review of your case.
---