Dedication. Transparency. Results.
Whistleblower
Tampa Whistleblower Lawyer
Expose Government Fraud by Your Employer in Miami, Orlando, and all throughout Florida
When an employee witnesses or discovers that their employer has violated the law, they have the right to come forward without fear of retaliation. Such employees are typically referred to as "whistleblowers" and are protected from employer retaliation.
Get in Touch With Our Firm for Your Free Consultation.
Qui Tam Action
In cases of government fraud, whistleblowers may be able to participate in a qui tam action against the employer under the False Claims Act. This means they may sue the employer on behalf of the government. If this case is successful, the employee would be entitled to a percentage of the recovery.
Are Whistleblowers Protected Under the False Claims Act?
The False Claims act was created to both discourage corporate fraud and reward reporters, or whistleblowers. There are many ways that employers attempt to defraud the U.S. government, and whistleblowing is how employees and taxpayers can fight back. Employers can also commit other forms of wrongdoing in the workplace that, while not classified as fraud, still rise to the level of whistleblowing if reported.
Some Common Forms of Fraud and Wrongdoing Employers Can Commit Include:
---
Tax evasion
Failing to pay earned overtime
Producing and marketing dangerous products
Contract overcharging
Overbilling or billing for unperformed services
Fraudulent use of TARP Funds
Bribery, embezzlement, and other forms of corruption
Permitting or perpetrating unsafe work conditions
Allowing or acting out discrimination or sexual harassment
Whistleblowers who report their employer's violations are protected under the False Claims Act. They also may be entitled to compensation, particularly if they assist the government in recovering funds.
Why Choose Our Florida Firm?
Justice Litigation Attorneys delivers stilled legal representation in whistleblower claims for employees across Florida. We know what is at stake in these cases. We can advise you of your rights and your legal options so you can make informed choices that are truly in your best interests.
Our founder, Tampa whistleblower attorney Chad Justice, has successfully represented thousands of wronged employees and brings a fresh, unique perspective to whistleblower actions. He can effectively preserve your rights.
---
Contact our Tampa whistleblower lawyer online today to arrange a free, confidential consultation.
---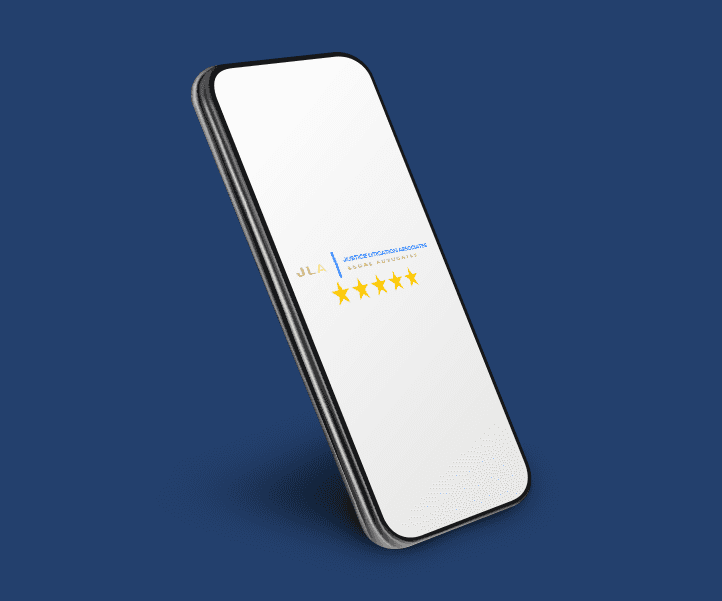 "...Chad reassured me that he had my best interest at heart and he and his team certainly proved that!"

- Former Client

"I was beyond elated and filled with hope when Sam Doxsee and Chad Justice stepped up to be my champions!"

- Former Client

"Chad is by far one of the best employment attorneys. He's honest and straightforward. He told me what would happen and a few possible outcomes, never sugar coating the situation I had at hand."

- Former Client Your Protections Under the Florida Whistleblowers Act
The Florida Whistleblowers Act, which is covered by Section 112.187 of the Florida Statutes, offers protection to employees who witness and report government fraud by their employers. Employers are prohibited from retaliating against such employees for reporting or refusing to take part in fraudulent acts. They cannot take any "adverse personnel action," including wrongfully firing, suspending, transferring, or demoting such an employee.
A Whistleblower Who Has Been Discriminated or Retaliated Against May Be Eligible for the Following Types of Relief:
---
Job reinstatement
Compensation for lost wages or benefits
Payment of attorney's fees
---
Find out more about whistleblower claims in Tampa and how Justice Litigation Attorneys can help you by calling (800) 219-1324 or contacting us online.
---