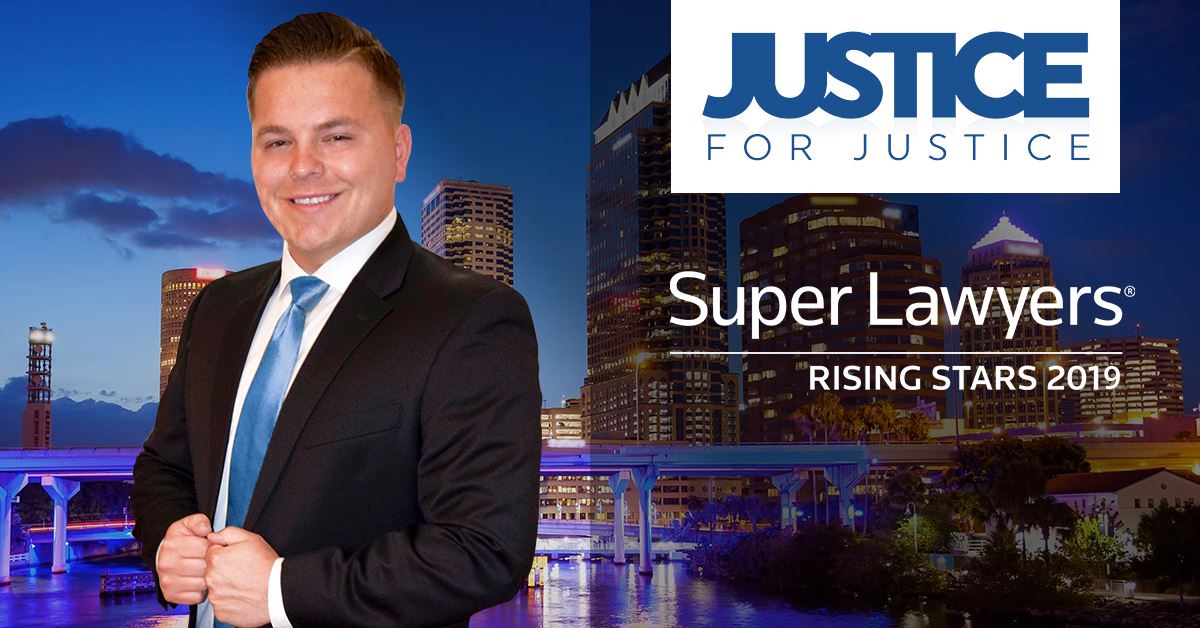 We are excited to announce that attorney Chad Justice was selected for as a 2019 Rising Stars by Super Lawyers in Employment Litigation.
Rising Stars is a distinguished list of attorneys assembled by Thomson Reuters each year that recognizes the most outstanding attorneys who are 40 years of age or younger, or who have been practicing law for less than a decade.
Rising Stars are nominated by their peers for the actions they have personally observed—whether as opposing counsel or co-counsel or through other firsthand courtroom observation.
To ensure the list is diverse and well-balanced, the research staff considers the following factors:
The size of the law firm
Attorney practice area
Geographic location
Less than 2.5% of lawyers in the state are named to the Rising Stars list.
About Attorney Justice
Chad A. Justice is committed to representing clients throughout the State of Florida. Throughout his career he has represented hundreds of employees to successful outcomes and has even obtained large judgments in Federal Class Action lawsuits on behalf of his class members.
Attorney justice represents clients in the following types of cases:
Employment & Labor
Employment Litigation
Employee & Class Action / Mass Torts
We congratulate Chad Justice for being one of the few attorneys to garner the distinction of Rising Stars, and for earning the respect of his peers as one of the top-rated employment attorneys in the nation!
Do you need help resolving an employment law matter? Contact Justice For Justice to schedule your consultation today. We are available to take your call 24 hours a day, 7 days a week.